Collection: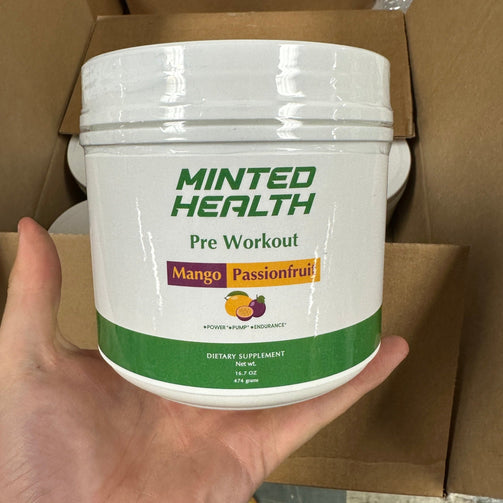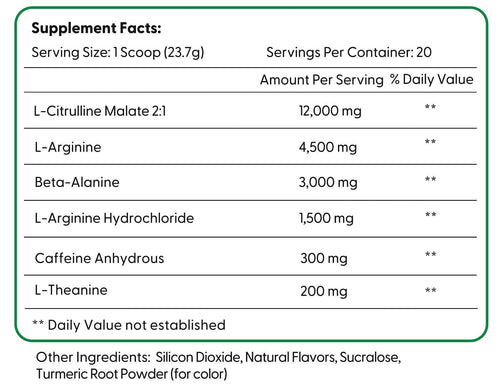 Collection:
Mango Passionfruit Pre Workout
Mango Passionfruit Pre Workout
Regular price

Sale price

$40.00
A note about serving size:

1 scoop contains a full serving of the ingredients list.  However, this dosing can be taken at "half scoop" and effectively double the servings per container providing [40] instead of [20] servings.
I felt that claiming [40] servings using a smaller scoop size would feel deceptive (since a lot of people "double scoop" to get their serving size with existing pre-workouts on the market) and instead chose to make the scoop large enough for the full 300mg caffeine.  
It is always my intention to be transparent about the products I make and I am excited for you to be able to try this.
Another winner
Honestly haven't had any of the minted health product I didn't love. This flavor is no different! Really like the free shipping when buying two
Simple & effective
Mixes really well, not gritty at all. Good sustained energy for longer workouts. Tried this and peach tea- both taste great
Great Flavor
great taste, great performance, and mixes well
10/10
Great taste great energy great pump as always.
Another great flavor
The mango passionfruit pre is another great flavor. I first bought the pink lemonade and was blown away with the performance. When I saw a new flavor had released I had to cop and it's just as good, if not better than the pink lemonade.