Collection: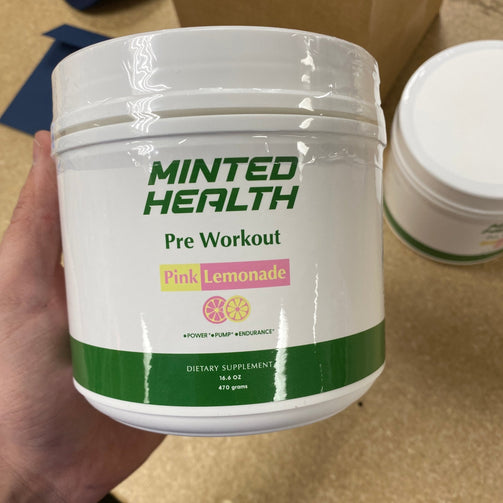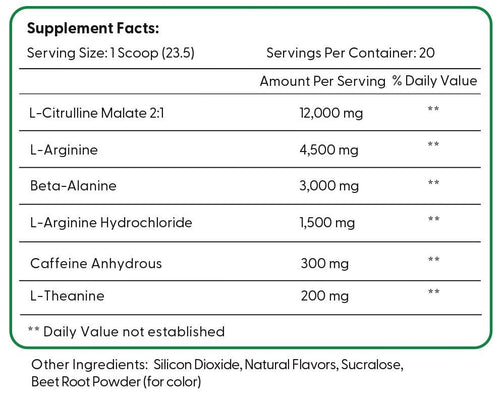 Collection:
Pink Lemonade Pre Workout
Pink Lemonade Pre Workout
Regular price

Sale price

$40.00
A note about serving size:

1 scoop contains a full serving of the ingredients list.  However, this dosing can be taken at "half scoop" and effectively double the servings per container providing [40] instead of [20] servings.
I felt that claiming [40] servings using a smaller scoop size would feel deceptive (since a lot of people "double scoop" to get their serving size with existing pre-workouts on the market) and instead chose to make the scoop large enough for the full 300mg caffeine.  
It is always my intention to be transparent about the products I make and I am excited for you to be able to try this.
Quality
- Great taste
- Well balanced (not to over powering)
- Works quickly
10/10
Thanks Minted!!!
Best tasting pre I've ever used
Stuff is great, perfect amount of BA as well as
Pink Lemonade Pre Workout
New Client!
Hi Shawn & Marcus,
I have been working out for around 5 years and have never once used preworkout…. I was always against it. Recently, I have been seeing a decline in my workouts due to lack of energy. After seeing your TikTok's and watching a lot of Timm's videos drinking your pre every morning, I gave in. I am so happy that I did, I am already seeing a huge impact in the gym and I absolutely love the flavor. It is so smooth and I genuinely enjoy drinking it. I mix in some creatine with it which has made consuming the creatine easy.
I am excited to consume what I have so I can give the other flavors a try.
Keep killing it gents !
Aidan Osborn