Collection: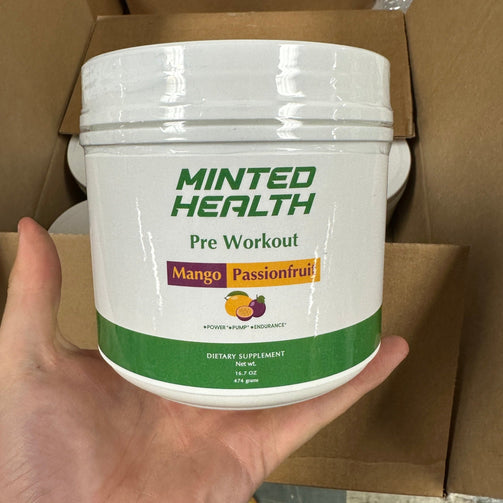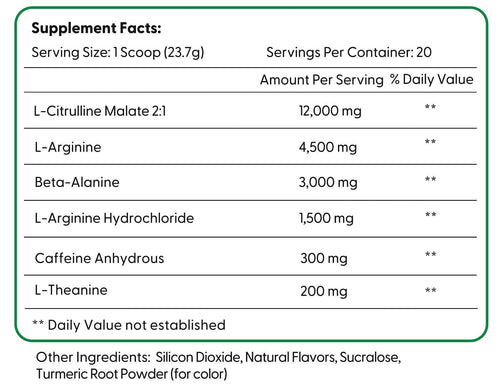 Collection:
Mango Passionfruit Pre Workout
Mango Passionfruit Pre Workout
Regular price

Sale price

$40.00
A note about serving size:

1 scoop contains a full serving of the ingredients list.  However, this dosing can be taken at "half scoop" and effectively double the servings per container providing [40] instead of [20] servings.
I felt that claiming [40] servings using a smaller scoop size would feel deceptive (since a lot of people "double scoop" to get their serving size with existing pre-workouts on the market) and instead chose to make the scoop large enough for the full 300mg caffeine.  
It is always my intention to be transparent about the products I make and I am excited for you to be able to try this.
10/10
Great taste great energy great pump as always.
Another great flavor
The mango passionfruit pre is another great flavor. I first bought the pink lemonade and was blown away with the performance. When I saw a new flavor had released I had to cop and it's just as good, if not better than the pink lemonade.
Expected nothing less
Me and my girlfriend have gotten the pink lemonade preworkout for half a year and wanted to venture and try something different and loved this new flavor just as much if not more than the pink lemonade. Put my brothers onto it as well, couldn't be more happy.
Mango passion fruit pre
Dude I've had your other two pres for a while now and I'm always just so blown away with the consistent quality of them and this one somehow is the best. Pump immaculate, I stay so focused, and the taste I wish I could just sip on a hot day over ice. Love the work you guys thank you <3
By far my favorite flavor of the three! Love the taste of this one