Collection: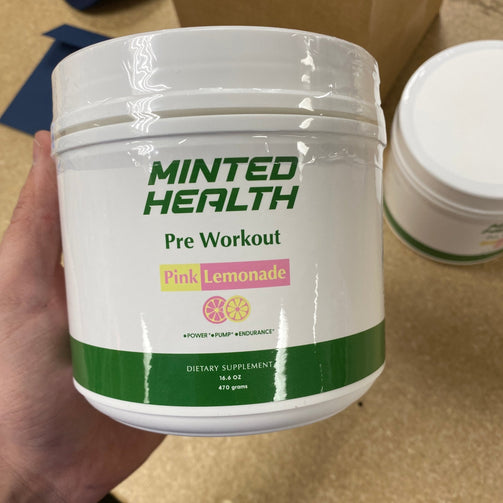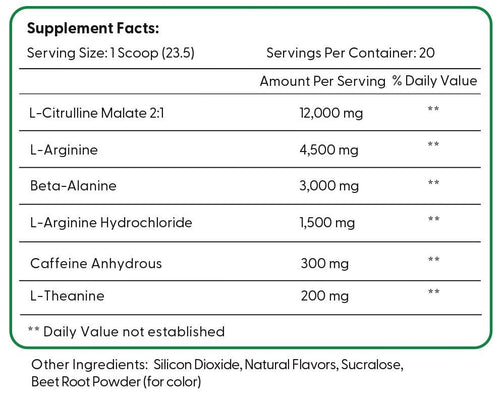 Collection:
Pink Lemonade Pre Workout
Pink Lemonade Pre Workout
Regular price

Sale price

$40.00
A note about serving size:

1 scoop contains a full serving of the ingredients list.  However, this dosing can be taken at "half scoop" and effectively double the servings per container providing [40] instead of [20] servings.
I felt that claiming [40] servings using a smaller scoop size would feel deceptive (since a lot of people "double scoop" to get their serving size with existing pre-workouts on the market) and instead chose to make the scoop large enough for the full 300mg caffeine.  
It is always my intention to be transparent about the products I make and I am excited for you to be able to try this.
New Client!
Hi Shawn & Marcus,
I have been working out for around 5 years and have never once used preworkout…. I was always against it. Recently, I have been seeing a decline in my workouts due to lack of energy. After seeing your TikTok's and watching a lot of Timm's videos drinking your pre every morning, I gave in. I am so happy that I did, I am already seeing a huge impact in the gym and I absolutely love the flavor. It is so smooth and I genuinely enjoy drinking it. I mix in some creatine with it which has made consuming the creatine easy.
I am excited to consume what I have so I can give the other flavors a try.
Keep killing it gents !
Aidan Osborn
Best pre on the market
Been using Minted's pre workout for a couple of years after trying many others. Gives you the steady energy you need, but with great mental clarity. Will never use a different brand
Best On The Planet
There is not a cleaner, more consistent pre workout on the planet. This has fully replaced any other caffeine source for me and is a daily supplement and "coffee" all in one for me. The taste is excellent. The tub is perfectly shaped for storage and use. This product checks all the boxes.
It's Gas
Great pre-workout, has what you need, nothing that you don't. The BA takes getting used to but if you like the tingles, it's a great product. I prefer to take a half a scoop to keep caffeine intake lower and it works for me/makes the tub last longer.
Tastes delicious. Fantastic pump